Groups can purchase tickets to the remaining Broadway shows in the current 22/23 Broadway season and the full 23/24 Broadway season. Select non-Broadway shows are also available for group ticket purchases.
Got a Group? Get a Deal!
Groups of 10+ get a 15% discount on select price levels and performances.
Early bird bookings and groups of 40+ get a 20% discount on select price levels and performances.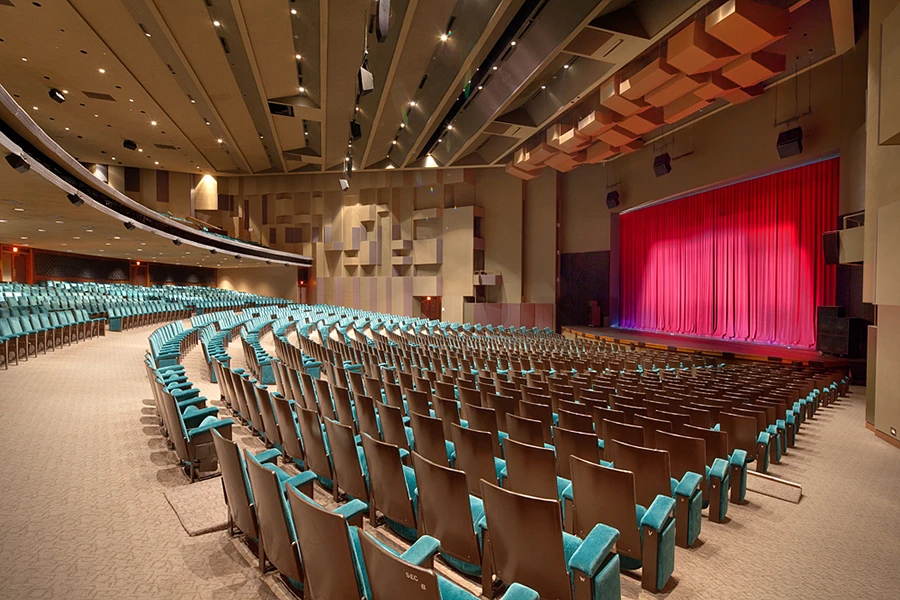 How to OrdeR
Buy Online
---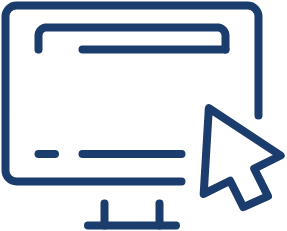 Purchase tickets through our website or our mobile app.
CONTACT
---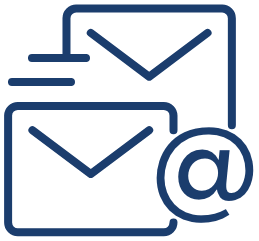 Email Groups@BroadwayDallas.org for more information.
Benefits of bringing a group
Savings up to 20% on select shows, price levels, and performances
Priority seating – Place your group order before tickets go on sale to the general public
Flexible payment options
Incomparable educational opportunity to engage students in their current studies
Post-show cast chatbacks* – a post-show Q&A with cast and/or crew members
Educational study guides – present show information with cultural and historical insights**
Bus drop-off – see parking map
Promotional materials – video clips available for most shows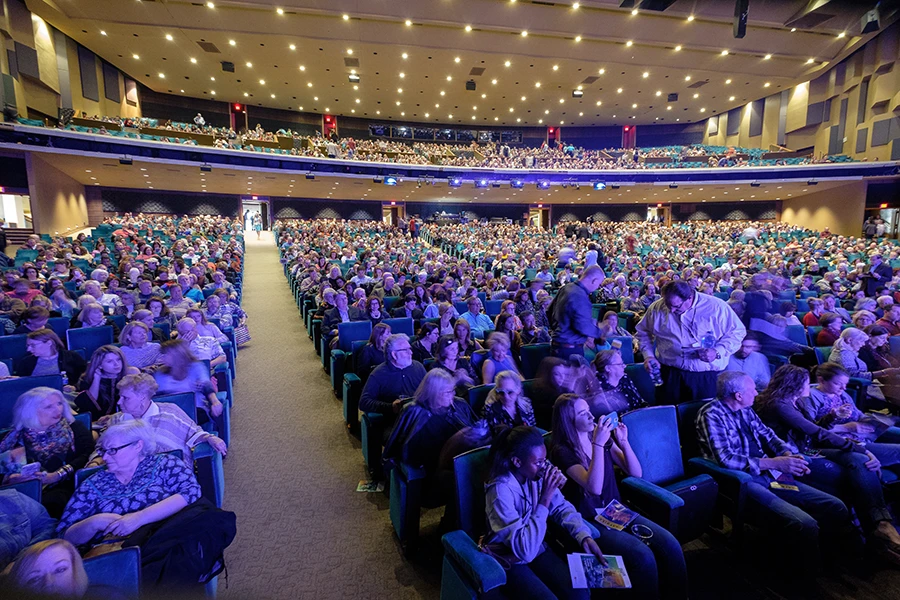 Super groups of 50 people or more
Interested in 10-20% off Tickets to Broadway Shows?
Does your company or club have 50 or more employees or members? Contact us to sign up for super groups or learn more about how employees and members can get a discount by ordering tickets online.
How Does It Work?
---
4-8 weeks prior to each show Broadway Dallas presents you will receive an email with the shows that are available for the Super Group offer. You will then need to use the code you received from your Group Sales representative. If you forgot your code or didn't receive one please contact Group Sales by email at groups@broadwaydallas.org.
What are the Advantages?
---
Easy access to terrific seats and 10-20% Super Group savings to Broadway Dallas' shows. Your company or organization enjoys these great Super Group benefits through your volume purchasing power.
There is NO COST to become a Super Group Member.
No more hassle for an employee or member having to collect money or assign seats!
Your employees or members enjoy the shows, and your company takes the credit for arranging it!
Employees or Members simply go online to buy their own tickets at a 10-20% discount.
Super Group discounts are not available for all performances. Sometimes peak show times are excluded.
Subscribe to our Groups Mailing List
Subscribe to Groups eCLUB, Broadway Dallas' Group Sales free e-newsletter! Our Groups eClub program provides many benefits to our members with absolutely no membership fee or purchase requirements to be a member. It's a simple way to allow our biggest fans early access to purchase tickets before the general public.
Your complimentary Groups eCLUB membership includes:
Information on how to save 10-20% on Broadway Shows
Details about Priority Seating Before the General Public
Invitations to special events
It's free and we'll never share your information with third parties. This is the best way to get the information you need about all events and more before everyone else.
Frequently Asked Questions
General Questions
How many make a group so I can get the group discount?
Most shows require just 10 or more to make a group.
Ordering Your Group Tickets
How do I order tickets for my group?
You may submit your order online or email our Group Sales Manager. Please note, we are not open on weekends.
Do we all have to go to the same performance?
Based on the individual show, you may or may not all have to attend the same performance. Our Group Sales Manager will guide you through each show's protocol.
Do we all have to sit in the same price level?
No. One of the great advantages of group sales is you may all sit in different price levels and still receive your discount.
What is the availability for the performances?
It is on a show-by-show basis. Groups ordering prior to the public on sale date will be seated before the public has access to tickets. The earlier you purchase tickets, the better your seat selection will be. Based on the timing, you may qualify for a steeper discount of 20% or more.
Payment Questions
Can we all order and pay separately?
No. We will need a group leader to give us a final number of tickets and handle the payments.
When will I have to pay?
Orders placed more than three weeks prior to the performance must be accompanied by a minimum 50% deposit.
Orders placed LESS than three weeks prior to the performance must be accompanied by full payment. Tickets cannot be printed until full payment is received.
When is the latest I can pay full payment?
Final payment is due three weeks prior to the performance. If final payment is not received by the deadline, our Group Sales Manager will contact you about potential cancelation. Tickets cannot be printed until full payment is received.
How can I pay?
Payment must be made by one credit card or one company/organization check made payable to Broadway Dallas.
Broadway Dallas does not accept school purchase orders.
Ticketing Questions
What if I need to cancel tickets?
Once you've placed your order, you can adjust your numbers within reason. You should discuss any changes with our Group Sales Manager.
What if I need to add to my order?
You may add to your order up to 72 hours prior to the performance.
How will I get my tickets in hand?
Broadway Dallas has moved to mobile ticketing. Here are the instructions to access your tickets:
Download the Broadway Dallas app on your phone. You can log in with your Broadway Dallas or Ticketmaster account information – or easily create a new account. It's important to note that you must use the email and phone number that is on your Broadway Dallas account.
You can also manage your tickets here. Tickets will be available in your account after they are paid in full.
You can transfer tickets to the other guests in your party or keep them on your phone for quick scanning when you arrive at the venue.
Please make sure you can access your tickets, so if there is a problem, we can address it before the day of the show.
What if we have accessibility needs?
We are able to seat any group with special assistance required. When you place your group order please advise us of any handicap challenges or special needs, and we will do our best to accommodate you.
Miscellaneous Questions
Do you have a Corporate or Organization discount program?
Yes, our Super Group is for corporations or organizations with 50 or more employees or members offers discounts of 10-20% to most of our shows at NO COST to the corporation or organization. Please e-mail our Group Sales Manager for more information.
---
* Upon show approval
** Based on availability. Not all shows offer a study guide.
† When placing a group order, please advise us if any member of your party has any accessibility/mobility concerns or if you have any specific/special seating requests. Also, BROADWAY DALLAS AND BROADWAY ACROSS AMERICA DO NOT SUPPORT THE RESELLING OF OUR TICKETS AT A PRICE ABOVE THE PRINTED FACE VALUE. Your use of this website and your purchase of tickets through our Group Sales facilities constitutes your acceptance of the following terms and conditions without limitation, qualification or change, and you consent to be bound by such terms and conditions. You represent and warrant that the tickets you receive will not be resold to individuals above the face value, unless you meet all of the following conditions: (i) you are a tour operator, authorized concierge service company, travel agent or other authorized wholesale travel industry partner of the Company that (ii) packages the tickets with hotel reservations, transportation arrangements or other travel amenities, and (iii) such packages include substantial value to each purchaser thereof above and beyond the rights and access provided by the ticket alone. Broadway Dallas and Broadway Across America each reserves the right to refuse service to any person or entity that resells any group sales tickets for profit in the secondary marketplace. If Broadway Dallas or Broadway Across America discovers that tickets sold as part of a group order have been resold individually at a profit or otherwise in violation of the conditions described above, each entity reserves the right to revoke your group benefits at any time, including but not limited to rights to purchase tickets, group discounts, payment plans, complimentary ticket policies and priority seating privileges, and subject to applicable law, we may also revoke Group Sales tickets.
---