DSM ANNOUNCES HIGHLY ANTICIPATED 2017-2018 BROADWAY SEASON!
January 29th, 2017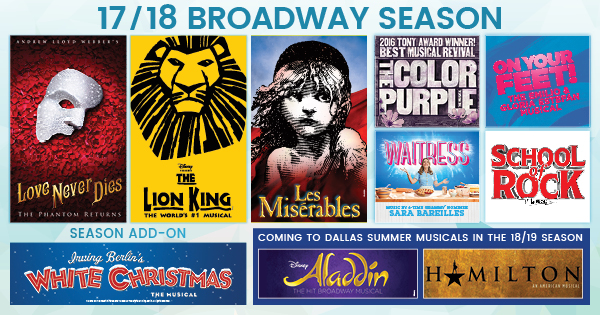 DALLAS SUMMER MUSICALS ANNOUNCES THEIR
HIGHLY ANTICIPATED 2017-2018 BROADWAY SEASON!
THE NATIONAL TOURS OF HAMILTON AND ALADDIN
TO MAKE NORTH TEXAS DEBUT IN 2018-2019 SEASON
Season tickets go on sale online January 29 at 9  a.m.
Dallas, TX January 29, 2017 – Dallas Summer Musicals, Inc. (DSM) is thrilled to announce its new 2017-2018 Broadway season! A new era begins with the delivery of seven powerhouse award-winners, as part of a new partnership with Broadway Across America (BAA). DSM will present four North Texas premieres, two timeless revivals and a Disney Blockbuster in its new season bringing the Best of Broadway to North Texas.
Dallas Summer Musicals will kick off its 2017-2018 Broadway season with one of the greatest revivals of all time, THE COLOR PURPLE. The season will continue with the real story of groundbreaking couple Emilio and Gloria Estefan in ON YOUR FEET!; followed by Sara Bareilles' inspiring and empowering musical, WAITRESS; the captivating and unforgettable, LES MISÉRABLES; the critically acclaimed and visually stunning, DISNEY'S THE LION KING; the enchanting and haunting sequel to Andrew Lloyd Webber's PHANTOM OF THE OPERA, LOVE NEVER DIES; and closing the season, the upbeat rebellious musical, SCHOOL OF ROCK based on the hit film.
In addition, Dallas Summer Musicals will bring back the joyous holiday favorite, IRVING BERLIN'S WHITE CHRISTMAS as a season add-on.
Winner of 11 Tony Awards and the 2016 Pulitzer Prize for Drama, HAMILTON will be presented by Dallas Summer Musicals in its 2018-2019 Broadway season! From the producer of DISNEY'S THE LION KING, the timeless story of ALADDIN, a thrilling new production filled with unforgettable beauty, magic, comedy and breathtaking spectacle will also be making its North Texas premiere in DSM's 2018-2019 Broadway season. The best way to guarantee tickets to HAMILTON and ALADDIN is to purchase a season subscription for the 2017-2018 Broadway season. Subscribers who renew for the 2018-2019 Broadway season will be able to guarantee their tickets for the premier Dallas Summer Musicals engagements of HAMILTON and ALADDIN before tickets become available to the general public.
"The lights have never been brighter at DSM, and just like the tradition of a Broadway musical is to always evolve, so has our organization. This season's lineup is one of our most diverse and anticipated yet. It will be moving, engaging and inspiring filling our patrons with smiles and special moments," says David Hyslop, DSM Interim Managing Director. "Join us at the Music Hall at Fair Park and let the magic of Broadway and the DSM Experience transform you."
"We are delighted to partner with DSM to bring the biggest and best of Broadway to Dallas"
said Lauren Reid, CEO of Broadway Across America.
Dallas Summer Musicals' seven show season tickets start at $150 and will go on sale January 29 at 9 a.m. online at DallasSummerMusicals.org or at noon by phone at 1-866-276-4884. Beginning January 30 the call center will operate Monday – Friday from 9 a.m. to 6 p.m. CST. Season tickets can also be purchased in person at the box office at 5959 Royal Lane, Suite 542 and at the Music Hall at Fair Park box office Monday-Friday from 10 a.m. to 6 p.m. and Saturday from 10 a.m. to 4 p.m. The Royal Lane box office will permanently move its location to the Music Hall at Fair Park on February 17, 2017. Payment plan options are available. In addition, season ticket buyers have the option to include the season add-on to their season subscription, which is discounted for subscribers.
Perks of being a season ticket holder are interest-free payment options, savings over single ticket pricing, ticket exchange privileges, priority access to tickets, and free parking.
Groups of 10+ receive a 15% discount and groups of 35+ receive a 20% discount. Group orders placed before tickets go on sale to the general public get priority seating, a 15% discount to M Dining for groups of 20+, and many other great perks. Early Bird group orders of 10+ receive a 20% discount and orders of 35+ receive a 25% discount, if placed before April 28, 2017. For more information or to purchase tickets please call 214-426-4768 or e-mail groups@DallasSummerMusicals.org.
---
STOMP RETURNS TO DALLAS!
January 27th, 2017

THE INTERNATIONAL PERCUSSION SENSATION RETURNS
TO THE MUSIC HALL AT FAIR PARK
FEBRUARY 14-19, 2017
Dallas, TX (January 16, 2016) – STOMP, the international percussion sensation, returns to Dallas after six years for a one week limited engagement at the Music Hall at Fair Park February 14-19, 2017.  From its beginnings as a street performance in the UK, STOMP has grown into an international sensation over the past 20 years, having performed in more than 50 countries and in front of more than 24 million people.
Created by Luke Cresswell and Steve McNicholas, STOMP continues its phenomenal run with four global productions: the ongoing sell-out production at New York's Orpheum Theatre, a permanent London company, and North American and European tours. Throughout its life, the show has continued to change by creating new material; this year, it will incorporate two new pieces. It is safe to say you will never again look at supermarket carts  or plumbing fixtures the same way… or paint cans, or kitchen sinks or…
STOMP, an overwhelming success marked by rave reviews, numerous awards, and sell-out engagements, is the winner of an Olivier Award for Best Choreography (London's Tony Award), a New York Obie Award, a Drama Desk Award for Unique Theatre Experience, and a Special Citation from Best Plays.
In addition to the stage shows, STOMP has been an overwhelming success marked by rave reviews, numerous awards, an Academy Award nomination, four Emmy nominations and one Emmy Award for their acclaimed HBO special Stomp Out Loud, noteworthy TV appearances including The London 2012 Olympic Games Closing Ceremony, The Academy Awards (produced by Quincy Jones), Mister Rogers' Neighborhood, and a series of award-winning international commercials.
The performers "make a rhythm out of anything we can get our hands on that makes a sound," says co-founder/director Luke Cresswell. A unique combination of percussion, movement and visual comedy, STOMP has created its own inimitable, contemporary form of rhythmic expression: both household and industrial objects find new life as musical instruments in the hands of an idiosyncratic band of body percussionists. It is a journey through sound, a celebration of the everyday and a comic interplay of characters wordlessly communicating through dance and drum.
Synchronized stiff-bristle brooms become a sweeping orchestra, eight Zippo lighters flip open and closed to create a fiery fugue; wooden poles thump and clack in a rhythmic explosion. STOMP uses everything but conventional percussion instruments – dustbins, tea chests, radiator hoses, boots, hub caps – to fill the stage with a compelling and unique act that is often imitated but never duplicated.
Critics and audiences have raved: "STOMP is as crisp and exuberant as if it had opened yesterday," says The New York Times. The San Francisco Chronicle declares, "STOMP has a beat that just won't quit!" The Los Angeles Times exclaims, "Electrifying! Triumphs in the infinite variety of the human experience." "A phenomenal show! Bashing, crashing, smashing, swishing, banging and kicking – a joyous invention!" says the Chicago Tribune.
Single tickets for STOMP, starting at $15, are now on sale at www.DallasSummerMusicals.org or by phone at 1-800-745-3000.
Groups of 10 or more receive a 15% discount, priority seating, and many more benefits. Please call 214-426-4768 or email Groups@DallasSummerMusicals.org.
Dallas Summer Musicals' 2016-2017 season continues with the lavish AN AMERICAN IN PARIS, Jan. 31 – Feb. 12, 2017; followed by STOMP, Feb. 14-19, 2017; THE ILLUSIONISTS, Feb. 28 – Mar. 5, 2017; LET IT BE, Mar. 7-19, 2017; KINKY BOOTS, Mar. 28 – Apr. 9, 2017; CIRCUS 1903 – THE GOLDEN AGE OF CIRCUS, May 23 – June 4, 2017; and closing the season will be THE BODYGUARD, July 18-30, 2017.
In addition, Disney's THE LION KING will be roaring back to the Music Hall in DSM's 2017-2018 season! Performance dates and times will be announced at a later time.
Three-Show Mini Packages for DSM 2017 season, starting as low as $46*, are now on sale online at www.DallasSummerMusicals.org or by phone at 214-346-3300. *Price does not include processing fees.

---
TOP 5 Reasons to See BROADWAY CHRISTMAS WONDERLAND
December 5th, 2016
Hey DSM Fans!
BROADWAY CHRISTMAS WONDERLAND opens tomorrow night, and we're giving you the TOP 5 reasons to see the show while it's here in Dallas.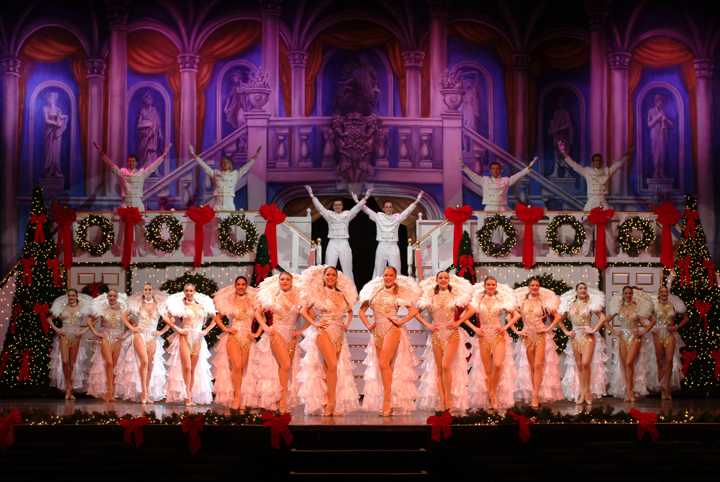 1. SPARK YOUR HOLIDAY SPIRIT! We all know the holidays can be a stressful time of year, causing even the best of us to flip our switch to autopilot just to make it through. NOT this year! Step away from the whirlwind and make your official transformation from foggy to festive with BROADWAY CHRISTMAS WONDERLAND.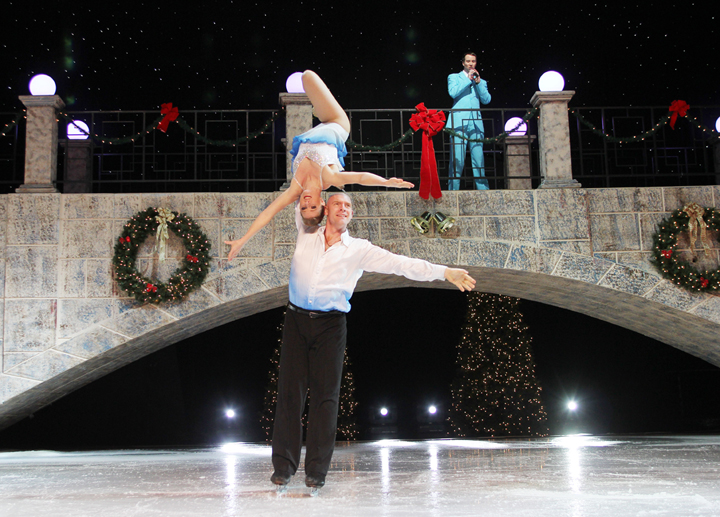 2. ICE SKATING. We love our city, but Dallas doesn't always come through with temps cold enough to freeze our ponds (it's hard enough to get a picturesque sprinkle of snow around here!), but we've got you covered this year. Audiences will be thrilled and amazed as the Music Hall's stage sensationally converts into a glistening ice pond complete with world champion ice skaters!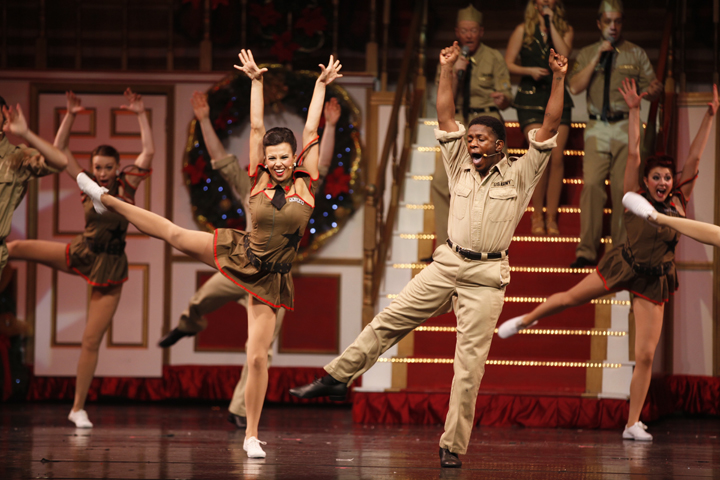 3. DAZZLE & DANCING. Deemed "quite simply one of the most delightful and enchanting Christmas shows ever," BROADWAY CHRISTMAS WONDERLAND features an amazing cast in glittering costumes and the highest kicking Chorus Girls this side of the North Pole. Their high-energy performance paired with the production's sparkly aesthetic will surely have you bouncing along in your seat.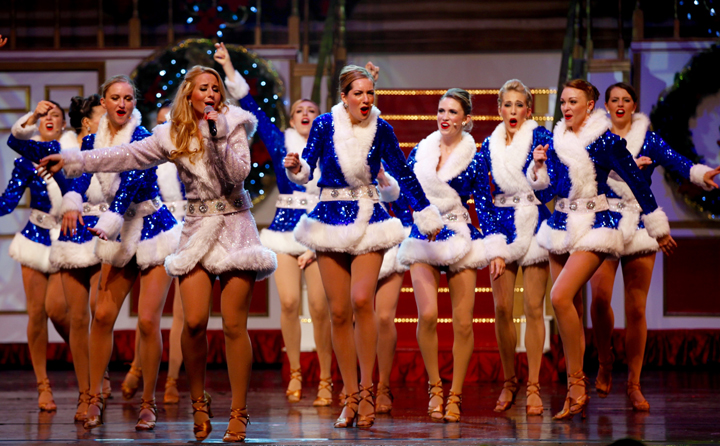 4. BRUSH UP ON YOUR CAROLS. BROADWAY CHRISTMAS WONDERLAND is bringing the hits: "White Christmas,"  "Deck the Halls," "O Holy Night," and "Rockin' Around the Christmas Tree," to name a few (of many, many more). Cue the nostalgia. With this show's song list, your favorite memories of holidays past will be making a cameo appearance.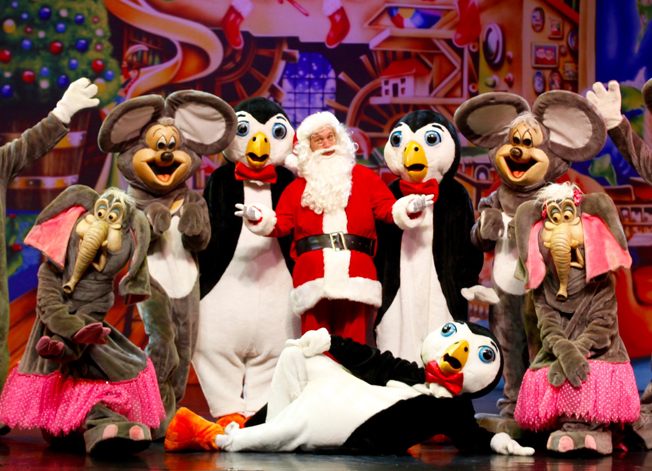 5. A GREAT EXCUSE FOR FAMILY TIME. Gather the gang together, get all gussied up, and go out for a night on the town! Make a reservation for your family to enjoy a pre-show dinner at M Dining, located inside the Music Hall at Fair Park (reservations are highly encouraged, click here to reserve a table). There are also several dining options near the venue: check out the Deep Ellum, Lower Greenville and Knox-Henderson neighborhoods. In the long run, experiences trump presents under the tree, so use the evening to make memories your family will cherish.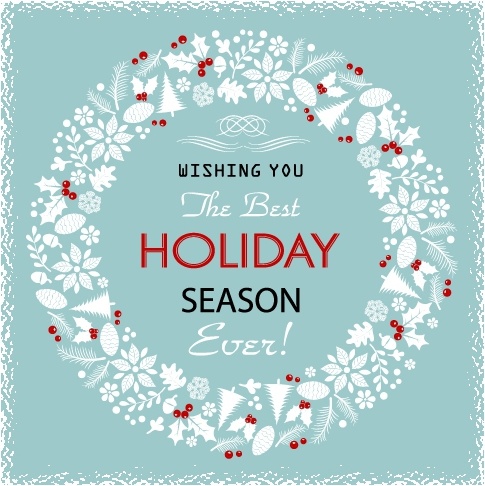 ***BONUS***:  FAMILY PHOTO OP! Find your favorite Music Hall Christmas Tree and snap a family photo! Running a little behind on sending holiday cards this year? It's not too late if you opt for the e-card version over snail mail. You can do this. We believe in you!
Don't forget to share your photos on social media using #BwayChristmasDSM for the chance to win a signed Playbill.
Celebrate the holidays with us!
CLICK HERE to get your BROADWAY CHRISTMAS WONDERLAND tickets today!
December 6-18 | Music Hall at Fair Park
---